Les développeurs
FYP Éditions
Art Direction, Book Cover
2015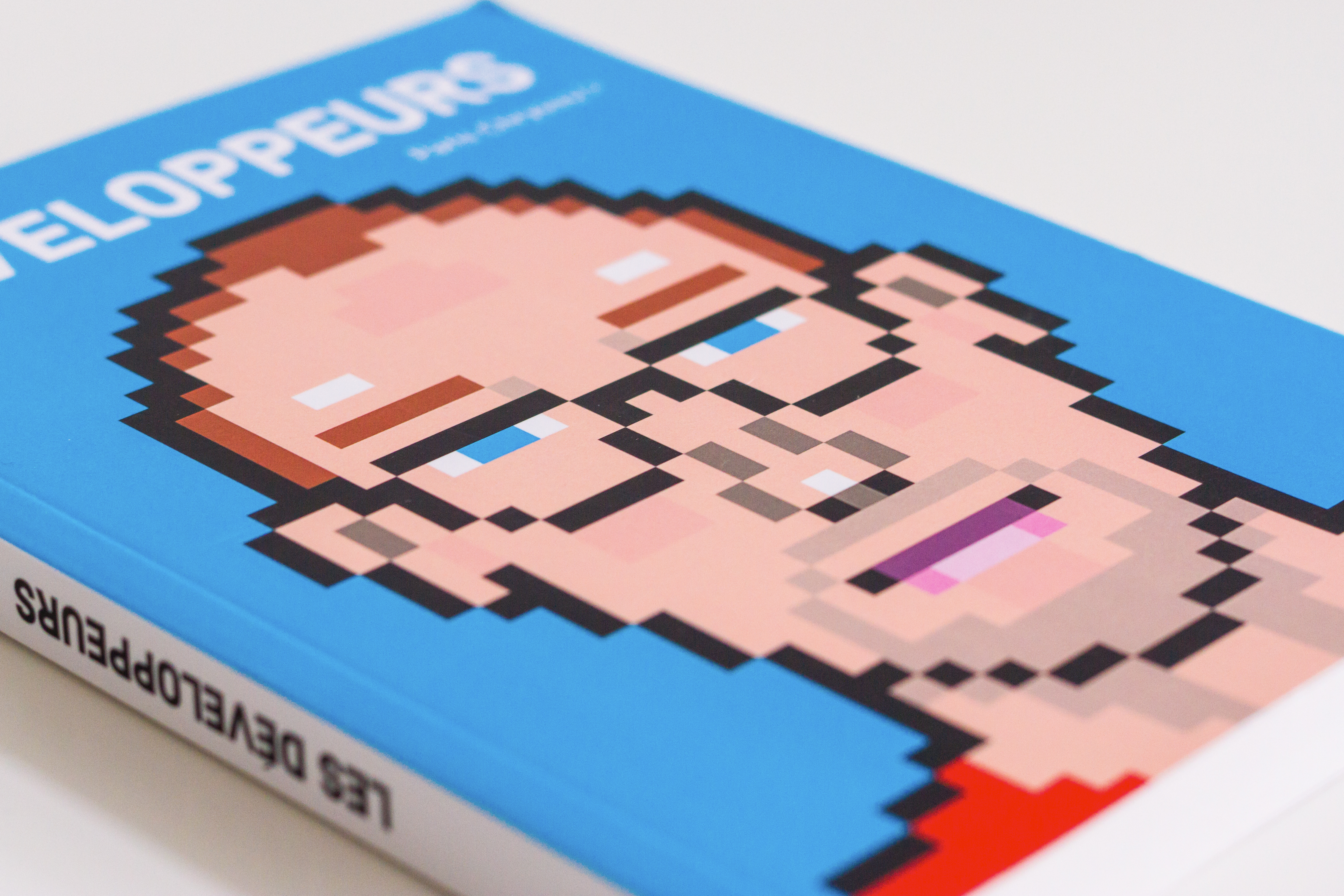 This book cover was created for FYP Éditions.

It describes the emergence of a new archetype: The Developers. They are the new icons of innovation, at the heart of the birth of new technological objects (drones, 3D printer, biotechnology, etc.) and new uses. Often installed in the renovated basements of companies, sometimes hackers, sharing their time between official work and personal projects, they go beyond the norms of management and the classical organization of work. Their skills do not come from a standard training; they are acquired as they explore new technologies.
With the intention to represent the content of the book, the most effective and powerful way was to use a full-paged portrait of a developer. My graphical choice was to reduce the line into simple pixels. This decision allowed me to create an abstract and universal character in order to represent the archetype of The Developers.
Paperback book
140 x 190 mm, 144 pages
Offset printing
Tristan Bézard
T +49 176 24067420
E tristan.bezard.studio@gmail.com

© Tristan Bézard